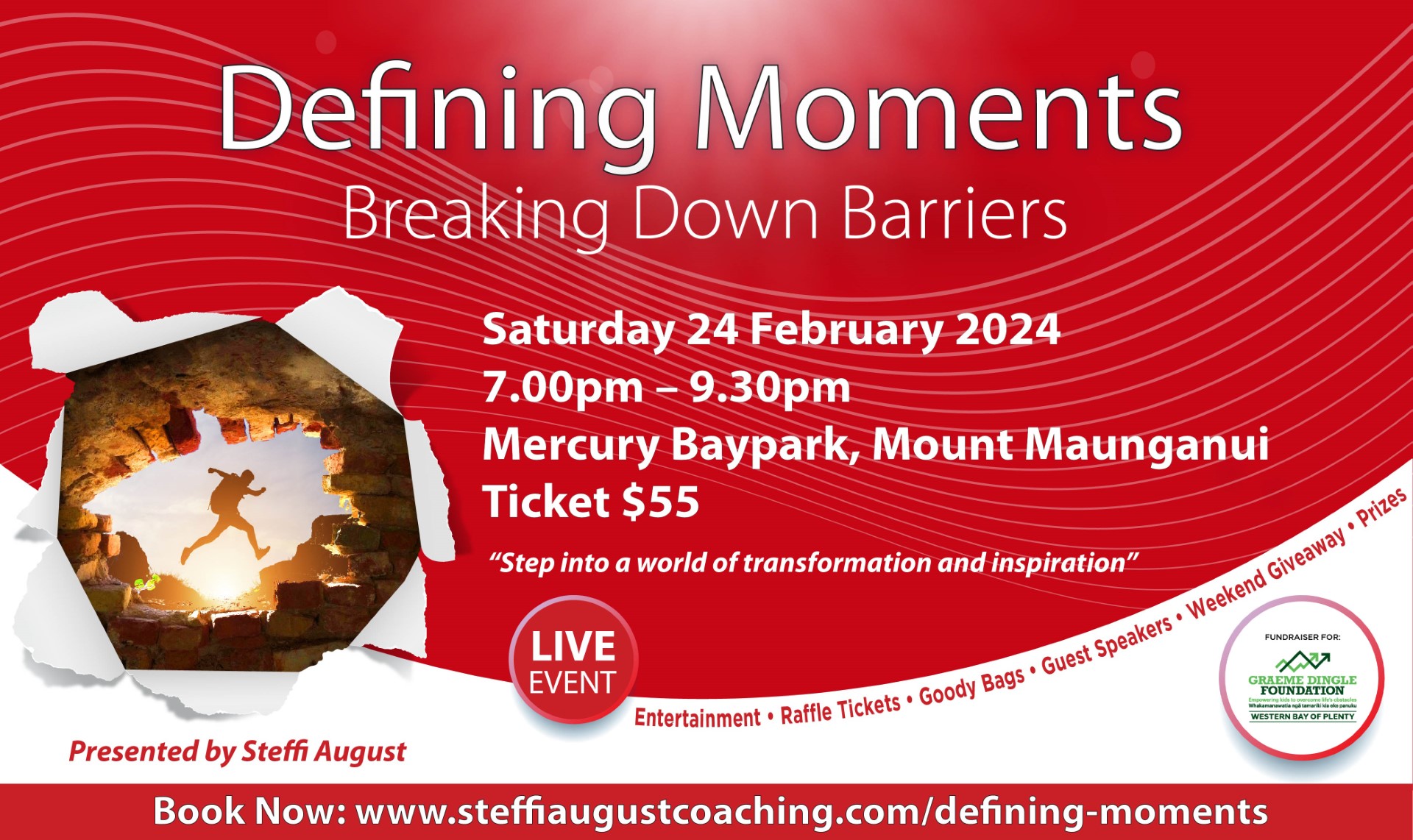 Get ready to unlock your potential by shattering the barriers that hold you back. Join us for an unforgettable experience that will empower and motivate you to embrace your own defining moments. Don't miss this opportunity for self-discovery and personal growth!
Our guest speakers, Paula Johnson, Steffi August, Tach Rogers, Shelley McKay share life-changing experiences that you won't want to miss. Among them is also Todd Muller whose flourishing career takes an unexpected turn with a health issue, forcing a life-altering decision. Seeking help, particularly as a man, becomes a formidable choice.
Enjoy welcome bubbles, live music, goody bags, and plenty of fun and networking. It's an evening you won't want to miss, so book your ticket today. Seats are limited, and we look forward to seeing you there soon.